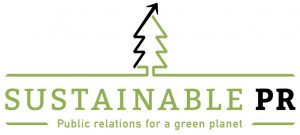 Consultancy firm ESG Strategies secures foundational partner for inaugural High Peaks Impact Awards with The University at Albany School of Business
---
The Client
ESG Strategies, experts in Environmental, Social, Governance systems and implementation, co-founded by Amy Ryan and University at Albany alumni, led a consortium of small businesses and partnered with the UAlbany School of Business, UAlbany CAUSE, and the NYS Writers Institute to create the New York State Capital Region's first-ever symposium "A Community Celebration of ESG" and issuance of an award named the "High Peaks Impact Award" or "HPIA," dedicated to Environmental Social Governance.
The symposium will feature speakers, panel discussions, and a keynote address by Daniel Esty, PhD, Hillhouse Professor of Environmental Law and Policy at Yale University, and will be open to all community members and businesses. HPIA is intended to recognize the behaviors of businesses or community leaders, nominated by their peers, whose life's work or sustainable actions are exemplars for positively influencing the social and economic well-being of the community. The mission of UAlbany's School of Business is to offer a learning environment that provides the opportunity for its students to develop innovative ideas that allow the University to act as a "gateway" for new and experiential learning. By recognizing the influence and actions of local businesses and leaders using ESG as a guiding principle, the University is honoring its mission "from opportunity to impact."
The intent of the HPIA is to heighten awareness and introduce Environmental Social Governance to the local business community by explaining how and why its influence and impact is a critically important factor for the Capital Region's future success, well-being, and economy. The symposium, "A Community Celebration of ESG," will be hosted at the UAlbany School of Business's prestigious Massry Center for Business on Friday, October 15 and will include speakers, panel discussions, and networking opportunities with information on ESG. The inaugural HPIA will honor a business whose sustainable actions and policies model the intent of the symposium and award, while raising awareness of ESG's benefit and real value to stakeholders and residents within communities in the greater Catskills/Capital/Adirondacks regions of New York State.
ESG Strategies, a consultancy firm that focuses on the development and deployment of ESG implementation strategies for businesses, co-founded the High Peaks Impact Awards with UAlbany. Under the leadership of CEO and co-founder Amy Ryan, the interdisciplinary team of businesses and academics guides clients in determining what ESG aspects exist within businesses or products and creating content to attract investors and/or enhance market visibility.
The Challenge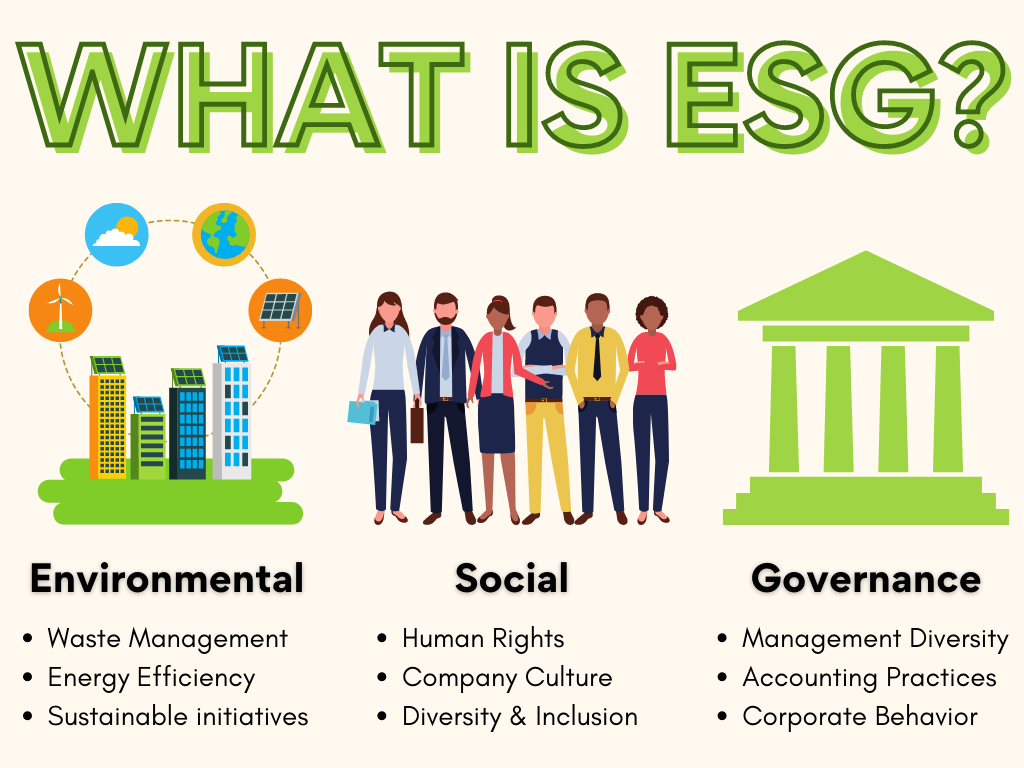 Business leaders are increasingly aware of the need to measure corporate performance by ESG standards. Still, as a new discipline
within sustainability, ESG remains an unfamiliar concept to most outside of business finance. Amy Ryan and ESG Strategies seek ways to boost the name recognition and prestige of ESG while raising awareness among business leaders. As one of the few locally based subject matter experts in the field, Ryan needed a platform to collaborate and share her expertise with prospects and partners. She and her team brainstormed around an award program in collaboration with a respected academic institution. However, bringing together key stakeholders from academia and business, and clearly communicating the goal and purpose of the program, proved to be a unique challenge.
The Solution
ESG Strategies called on Sustainable PR to help launch the High Peak Impact Awards as a first-of-its-kind ESG industry award in Upstate New York. The partnership with a widely respected business school provided ESG Strategies with greater visibility and credibility in the region.
Sustainable PR developed the central messaging of the High Peaks Impact Awards and an earned media campaign strategy. Collaborators received guidance on key messaging and positioning, as well as consultation on a communications strategy that would have resonance and impact with stakeholders, the environment, and the community. An inaugural event was conceived to include a half-day symposium and celebratory gala to foster ESG networking opportunities for prospective referrals and Albany's Capital Region professionals. To develop key messaging and communications support, Amy Ryan engaged Sustainable PR Principal Tony DeFazio to represent the HPIA initiative and serve as a communications consultant to make the award and event possible.

The Results
With Tony DeFazio serving as the brand ambassador, Sustainable PR gained business support and media exposure for the HPIA inaugural symposium and gala to be held in October 2021. These efforts elevated Ryan's strong regional business ties, community roots, and sustainability expertise, all while reinforcing the reputation of the UAlbany School of Business.
Sustainable PR acted as liaison to the University's public relations department to coordinate distribution of news to the press and kicked off marketing efforts for the event by building a strategic media list to begin garnering press coverage. A geographic strategy was developed to target business media outlets 90 miles within the Capital, leveraging the interest in sustainability for markets in and around Albany. SPR got pre-event coverage in regional business media, such as Foothills Business Daily, and interest from the Albany Business Review among other media outlets. Commitments from key journalists were also secured for the inaugural gala.
The regional chamber of commerce chapters in the tri-county area around the Capital Region were identified as key audiences and sources of support. Sustainable PR generated exposure in their newsletters, website, and social media platforms, and created press releases, graphics, and social media content calling for nominations and promoting gala attendance among business leaders. Additionally, SPR secured an invitation for the award's chief architect, Amy Ryan, to deliver a presentation as a subject matter expert on ESG strategies to the Adirondack Regional Chamber of Commerce, the region's largest business group, ahead of the event.
The Impact
Amy Ryan saw immediate results from Sustainable PR's partnership as a representative and media liaison. To generate public awareness about HPIA and educate stakeholders about ESG disciplines, Tony DeFazio utilized his decades of experience as a public spokesperson for private and public companies and pitched the HPIA initiative to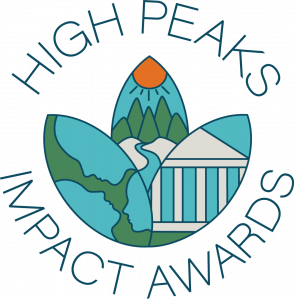 numerous stakeholders over the year-long initiative. To build a coalition, DeFazio successfully conveyed Ryan's extensive subject matter expertise for business and academic stakeholders at UAlbany. Through this partnership, ESG Strategies secured key collaborations and built a case for the program with businesses previously unfamiliar with ESG principles and the value of an ESG-centric award.
By establishing the High Peaks Impact Awards and the inaugural Community Celebration of ESG symposium, Amy Ryan gained crucial recognition as an ESG subject matter expert and key architect of a regional business movement. In turn, her consultancy firm ESG Strategies effectively established a platform to reach business leaders. Additionally, the University at Albany School of Business received exposure for a new, cutting-edge award program while generating interest in their resources for businesses in Upstate New York.