Sustainable PR client Evanesce is interviewed by Easy Engineering for their foodservice and serviceware packaging solutions:
Evanesce is accelerating the adoption of compostable, plant-based foodservice and packaging solutions in the global market. Headquartered in Vancouver, Canada, Evanesce designs, develops, and manufactures sustainable packaging and serviceware solutions that are certified compostable, commercially scalable, and cost-competitive using the latest advancements in material science.
Manufactured in the USA with facilities in South Carolina and Nevada, the company's plant-based compostable foodservice and packaging solutions include Evanesce Biopolymer products and Evanesce Molded Starch Technology.
Interview with Douglas Horne, CEO and Founder of Evanesce. 
Easy Engineering: What are the main areas of activity of the company?
Douglas Horne: Here at Evanesce we want to make a global impact on reducing environmental waste and pollution. The world desperately needs viable and affordable solutions that can be adopted at a large scale. As a technology innovator, we're continuously designing new solutions to support a circular economy and make it easier for people to access sustainable products.
E.E: What's the news about new products?
D.H: Our newest products include our high-quality line of biopolymer serviceware products including straws, cups, lids, cutlery, plates and bowls. This line of products is BPI certified, completely compostable in 90 days or less, and free from BPA, PFAS, and plasticizers. Being 100% plant-based from renewable resources such as corn, Evanesce Biopolymers are an affordable eco-friendly alternative that's lightweight and as strong as traditional plastics.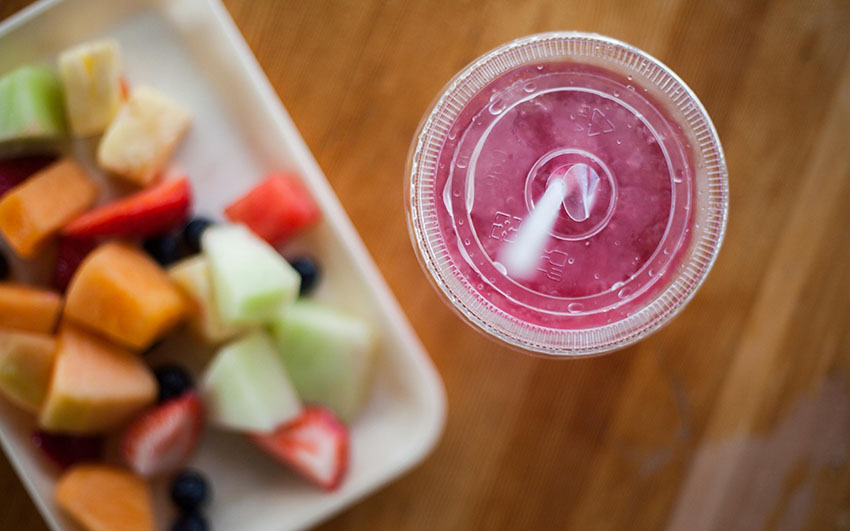 E.E: What are the ranges of products?
D.H: Currently our two product lines include Molded Starch packaging products and Biopolymer serviceware products.
The Molded Starch Technology is a patented technology that is a complete replacement for expanded polystyrene (EPS) and will be commercially available this year. The product is made with upcycled 100% plant-based by-products, is 100% home compostable, and decomposes in significantly less than 90 days. Made with flexible inputs of starch and fiber, our technology can be molded into diverse and affordable food packaging products. This line includes our Molded Starch trays, bowls, cups, and meal trays.
For our Biopolymer product line, we include our compostable straws, hot and cold beverage cups, lids, cutlery, and more. As mentioned, this eco-friendly alternative is as strong as traditional plastic and lightweight.
E.E: At what stage is the market where you are currently active?
D.H: This market of compostable packaging is expected to gain major growth in the coming years. According to Future Market Insights, the compostable packaging market is currently estimated at 1.8 billion and projected to reach 2.4 billion in 2028. Consumer and brand demand for sustainable products will increase as consumer knowledge of environmentally friendly products grows. The considerable demand for compostable packaging options in the food and beverage industry in addition to the increasing investments in these packaging solutions, give lucrative potential for the market's expansion.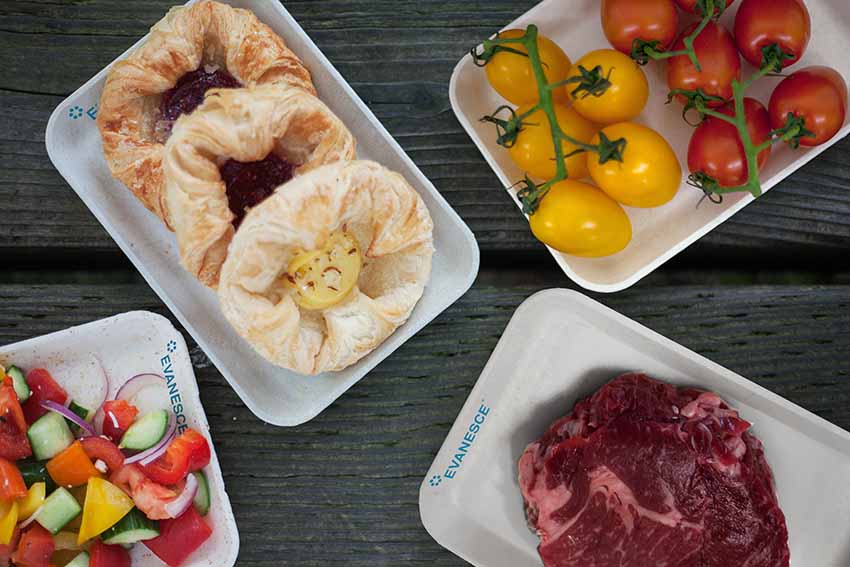 E.E: What can you tell us about market trends?
D.H: Related market trends in this area come from the side of both biodegradable and compostable packaging sectors. Due to rising consumer awareness about sustainably driven products, the worldwide compostable packaging market is predicted to rise rapidly. Other growth factors from this market include a greater focus on eco-friendly initiatives by brand owners and retailers and a global increase in plastic and EPS bans. This increasing demand for the food and beverage industry is expected to enhance demand for compostable packaging trends over the next decade.
E.E: What are the most innovative products marketed?
D.H: Plant-based food innovations have come a long way in the last five years. We are inspired by the innovations that give consumers an array of choices without anyone having to sacrifice quality, affordability and variety.
E.E: What estimations do you have for 2022?
D.H: We see a massive shift as legislation brings in restrictions for single-use plastics and EPS foam. Climate change has been ignored and debated for far too long which has led us to our current situation where we must make drastic changes for our planet's survival. It will be up to all of us to hold ourselves and our governments accountable to invest in the education of sustainable choices and the infrastructure to enhance a truly circular economy.
This interview was originally published by Easy Engineering on March 21, 2022.